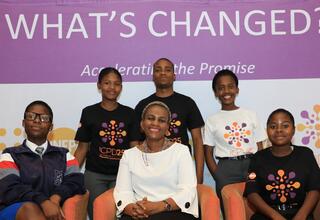 Teenage pregnancy remains a great challenge in Botswana with some schools losing as many as 30 girls in a year. Twenty five years ago, Botswana together with 178 other governments committed to supporting young people prevent early and unintended pregnancies, among other things at the International Conference on Population and Development (ICPD) in Cairo, Egypt. As Botswana prepares to participate in the Nairobi Summ...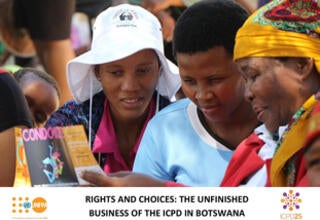 Despite the progress made in Botswana towards sexual and reproductive rights for all, much still remains to be done to ensure that the ICPD promise is realised for women and girls, regardless of their location or who they are. The ICPD Promise booklet is an assessment of Botswana on the ICPD promise reflected through human interest stories and some ICPD indicators.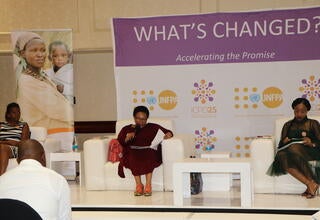 One in three women in Botswana have experienced some form of gender based violence (GBV) by an intimate partner.  These experiences by women and girls remain high despite the government's commitment to preventing GBV and sexual GBV. To  commemorate World Population Day, UNFPA convened non-governmental organisations to dialogue on What's Changed: sexual gender based violence in Botswana? on 5 August in Gaborone.   Pa...