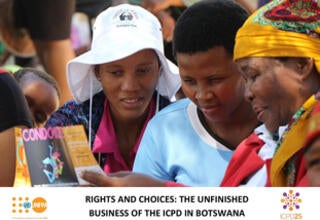 Despite the progress made in Botswana towards sexual and reproductive rights for all, much still remains to be done to ensure that the ICPD promise is realised for women and girls, regardless of their location or who they are. The ICPD Promise booklet is an assessment of Botswana on the ICPD promise reflected through human interest stories and some ICPD indicators.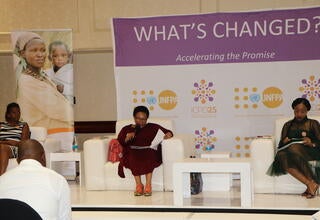 One in three women in Botswana have experienced some form of gender based violence (GBV) by an intimate partner.  These experiences by women and girls remain high despite the government's commitment to preventing GBV and sexual GBV. To  commemorate World Population Day, UNFPA convened non-governmental organisations to dialogue on What's Changed: sexual gender based violence in Botswana? on 5 August in Gaborone.   Pa...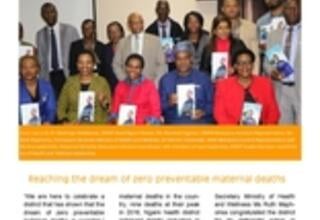 Ngami Health District has been one of the districts in Botswana that was struggling with a high burden of maternal deaths over the years with the district reporting 9 maternal deaths out of the 85 maternal deaths reported by the country in 2016, making it the third highest after the 2 national referral hospitals. Following 2 national summits that brought together the districts contributing the highest maternal morta...