Ensuring rights and choices for all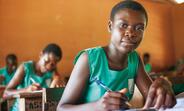 17 October 2018
State of World Population 2018
The global trend towards smaller families is a reflection of people making reproductive choices to have as few or as many children as they want, when they want. When people lack choice, it can have a long-term impact on...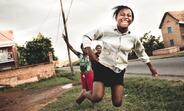 11 October 2018
A Skilled GirlForce is a force for change!
We believe in the power of girls to change this world for the better. Let's give them the chance, writes Dr. Natalia Kanem, Executive Director of UNFPA, on the occasion of the International Day of the Girl Child
9 November 2017
UNFPA hands over reproductive health commodities to Ministry of Health and Wellness
In a ceremony cited as "evidence of the power of partnerships," by Permanent Secretary Ministry of Health and Wellness Ms Shenaaz El-Halabi, UNFPA  handed over 40 016 implants, 300 000 female condoms, 4560 contraceptive pills and 1000 Intra uterine device  to the Ministry of Health & Wellness. The Permanent Secretary
Not so long ago, most people had large families: five children, on average. Where once...

  The integration of SRH and HIV services has wide acceptance and support from...