UNFPA was among the stakeholders invited to brief the house of chiefs as part of the Chiefs' orientation at the opening of the 3rd Session of the 10th Ntlo Ya Dikgosi.
Speaking at the briefing, UNFPA Assistant Representative said the session was important as development and improvement of people's lives can only happen with the involvement of traditional leaders who she described as community gate keepers on whom the people rely."Traditional leaders have an important role in addressing gender inequality and Gender Based Violence (GBV) within communities. They are custodians and protectors of culture, customs and values, and hence carry the responsibility to promote positive values within the community and advocate for the respect of men, women, boys and girls," Segotso said.
While they were receptive to the discussion about Human Rights, and women's rights in particular, there were clear knowledge gaps. The Chiefs recognized that they had been doing a lot without adequate information on human rights and gender equality, and how these impact on society. They therefore requested capacity building for them to become better women and human rights' advocates. In the end, the chiefs agreed that everyone in their community would be better off if they supported women's equal rights. They also pledged their commitment to sensitize their communities for the strong protection of the rights of women and children.  Chairman of Ntlo Ya Dikgosi, Kgosikgolo Puso Gaborone said; "I appreciate this session and the discussions that followed because they concern our lives. Where traditions and customs are positive and empowering, respectful and inspiring, they must be treasured and passed on to the younger generation. However, where certain traditional practices and customs hurt or disempower, they must be rejected or altered," he said.
In Botswana, 2 out of 3 women (67%) have experienced GBV. There is a persistence of socio-cultural dynamics, norms and values that perpetuate violation of reproductive rights and negatively impact sexual reproductive health outcomes. Women continue to experience higher poverty and unemployment rates, and bear the brunt of the HIV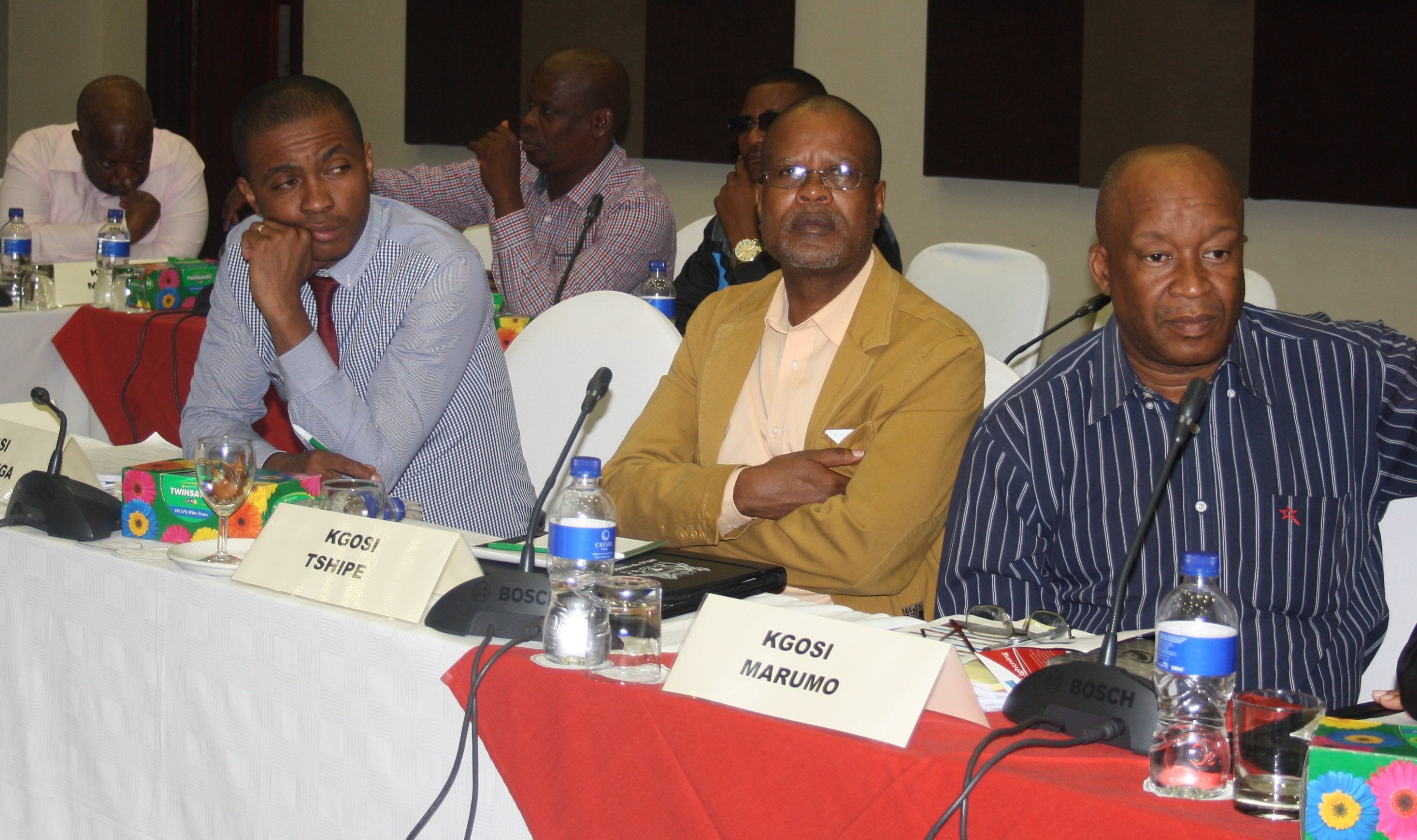 The Ntlo ya Dikgosi is an advisory body to the country's Parliament which consists of chiefs from the country's tribes. Botswana has a dual legal system; that is the received law, Roman Dutch Law existing and the customary law. The Tswana customary law is valid in matters of property, inheritance and personal dispute arbitration in rural areas.  The traditional chiefs act as court presidents. The Tenure of office for the twelve members stands for as long as they remain Dikgosi (Chiefs) of their tribes. Elected and specially elected members are elected every five years (once in the Life of Parliament.)
All bills affecting tribal organization and property, customary law, and the administration of customary courts go through the house of Chiefs before being discussed at the National Assembly. Members must also be consulted when the constitution is being reviewed or amended.