They laughed and danced with the energy that symbolizes young people everywhere. This was the vibrant and celebratory launch of the Safeguard Young People (SYP) programme in Mahalapye on 11 December 2014, which also saw the launch of Mahalapye Youth Friendly Clinic
Young people from the district, who gathered for the launch, were given inspiring messages and entertainment that explained the programme and its aim to empower young people in matters of sexual and reproductive health, and protection against sexually transmitted diseases, including HIV.
When giving her remarks, Ms. Aisha Camara – Drammeh, UNFPA Botswana Representative, noted that the programme aims to build on existing national initiatives to scale up behaviour change communication and integrated SRH/HIV services for young people while promoting youth leadership and participation, and prioritizing issues of marginalized adolescents. "There is a cost to the nation for not scaling up comprehensive sexuality education and youth friendly services. Investing in young people requires that young people receive accurate information and services related to sexuality and are empowered to make informed decisions. We must act right now – because that window of opportunity that we have will not always be there." she said.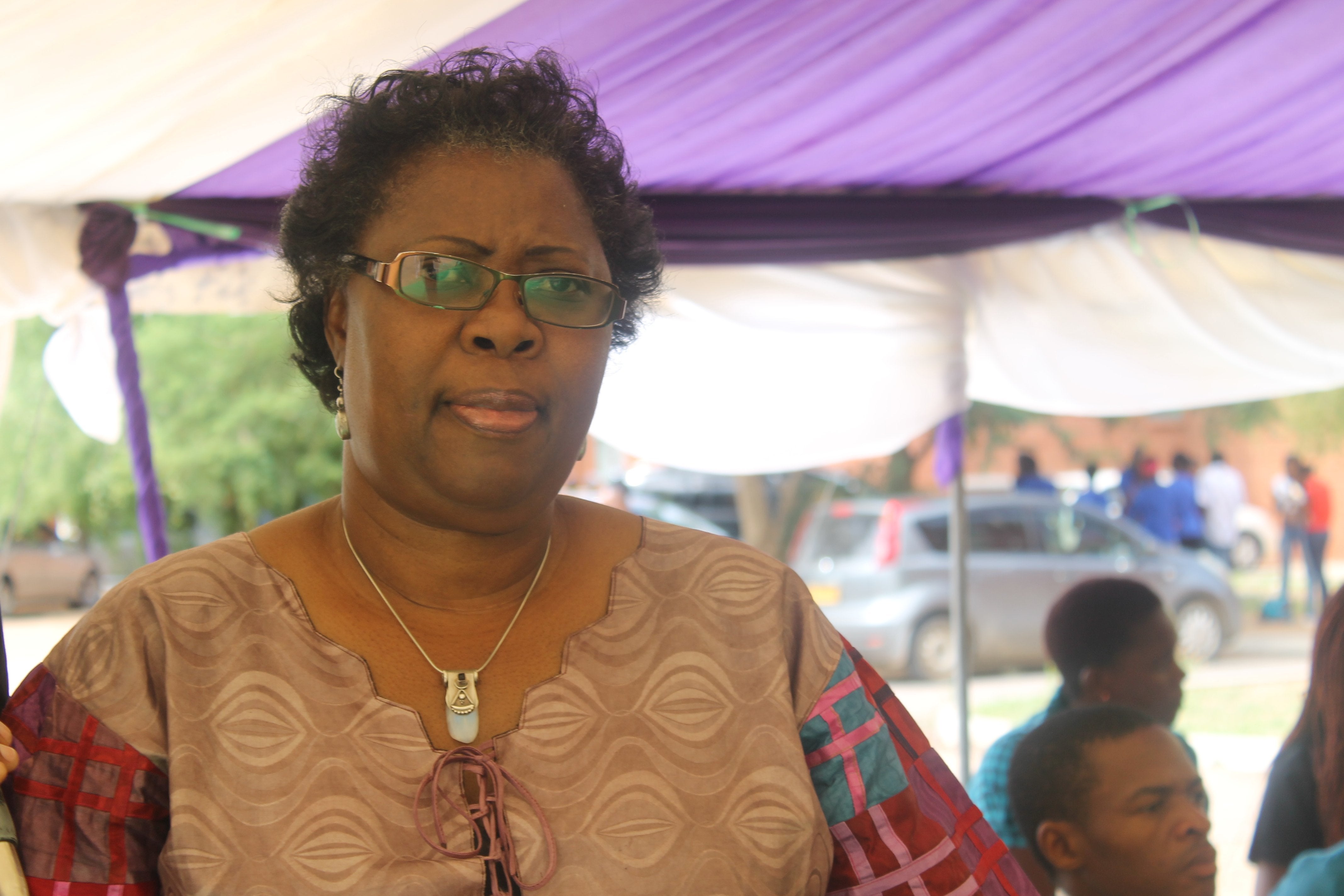 Young people and adolescents in Botswana face a complex set of risks and vulnerabilities that impede their health, education and economic opportunities. The girl child in particular, is most at risk of sexual exploitation, resulting in vulnerability to unwanted sexual contact and gender based violence. In the age cohort of 15 -24 year olds, HIV prevalence was almost three times higher in young women at 11% than young men at 4%.
According to the BAIS IV of 2012, central Mahalapye is the third highest affected district with the HIV prevalence rate at 20.2 percent, an increase from 17.1% in 2008. The study also revealed that the HIV prevalence rate amongst the young people aged 15-24 years living in Mahalapye stands at 5.4%. These statistics support the need for action to answer to the needs of young people.
When officially launching both the programme and the clinic, Deputy Permanent Secretary in the Ministry of Health, Ms. Shenaaz EL Halabi stated that investing in young people today by promoting healthy habits and ensuring education and employment opportunities and access to health services is the best investment to improve the lives of future generations. "What we are doing today is being proactive and providing services that will address young people's social ills and sexual and reproductive health needs."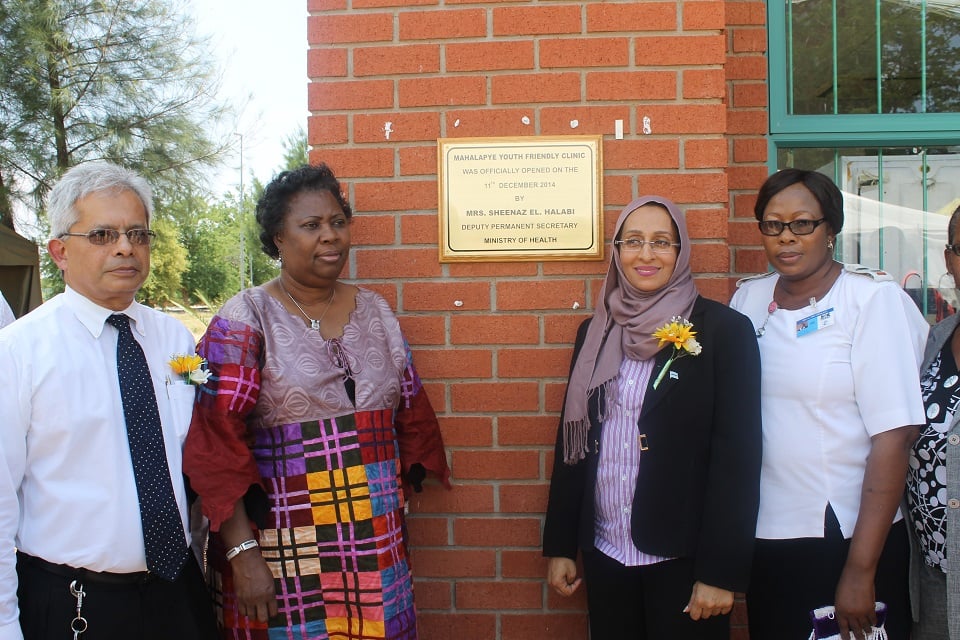 El Halabi further pointed out that SYP has therefore come at a crucial time to support implementation of youth programmes. "YFS as one of the key components under the SYP shall immensely benefit from this initiative. Interventions can help young people make good decisions and often prevent serious negative health consequences, and reaching out through the provision of youth friendly health services is one of the effective channels."
Botswana has taken the initiative to establish Youth Friendly Clinics to answer to the needs of young people to support the over 37% youth population. The Mahalapye Youth Clinic became the second youth friendly clinic to be launched in the country. Youth-friendly service delivery is about providing health services based on a comprehensive understanding of what young people in any given community want and need. The services are meant to attract and provide young people with a comfortable and appropriate setting, meet their needs and retains them for follow up and repeat visits. In addition, youth friendly services are free from barriers that would otherwise limit young people's access to such services.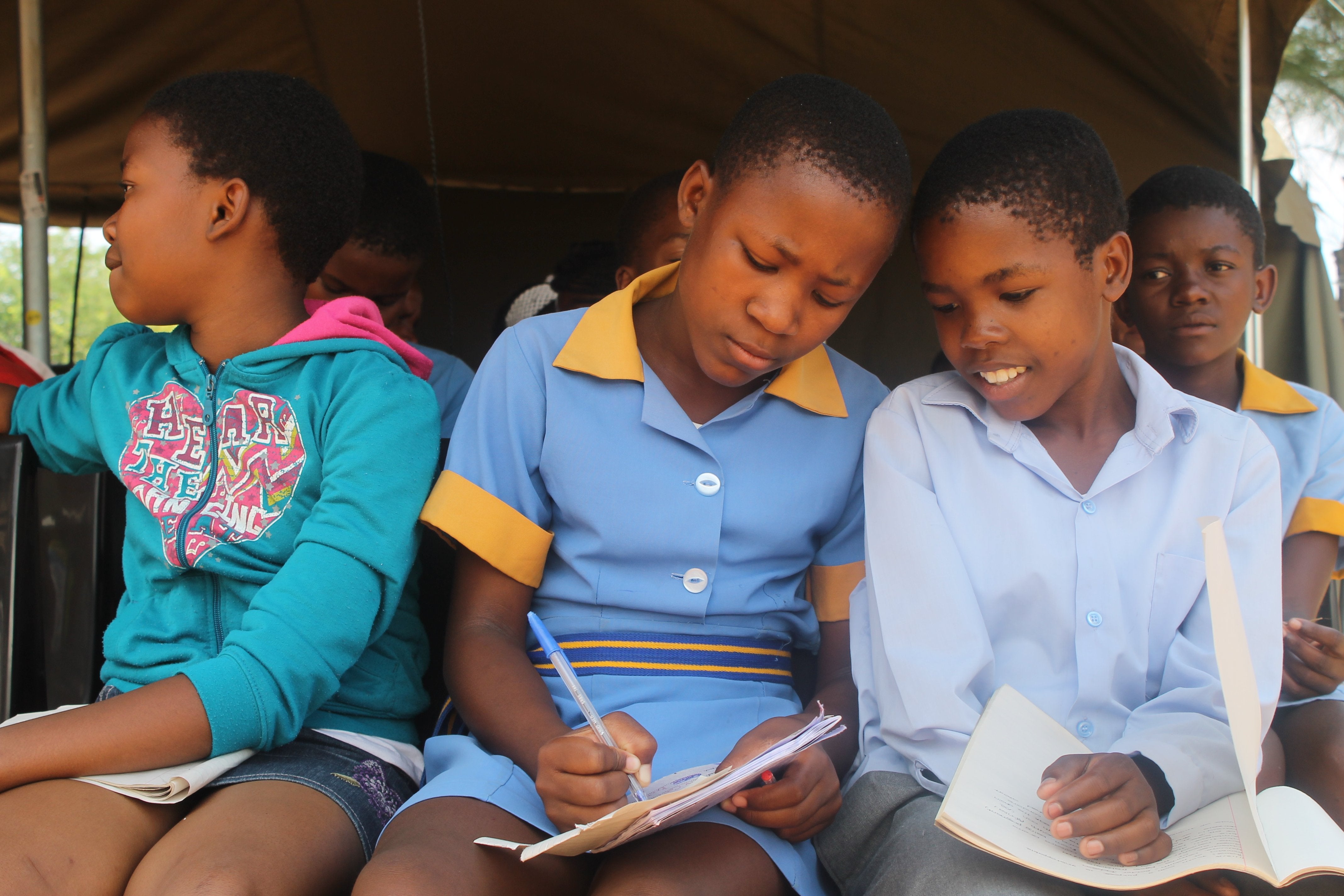 The Youth Clinic is located at Mahalapye Hospital and offers the below services; Routine HIV testing and counseling, Family planning, Sexual and reproductive health information and counseling, General clinical counseling. Young people below 29 years seeking services at the hospital are referred to the clinic after registration.
The SYP programme is a Southern African initiative that aims at reviewing laws and policies that negatively affect young people. The programme also aims at strengthening the provision of comprehensive sexuality education, as well as the provision of youth friendly sexual and reproductive health services, including family planning. The SYP specifically aims to empower adolescents and young people to protect themselves from STIs, unwanted pregnancies, unsafe abortions, early marriages, gender based violence, and other harmful cultural practices while promoting gender equitable norms. The programme runs in 8 Southern African countries (Botswana, Lesotho, Malawi, South Africa, Namibia, Swaziland, Zambia and Zimbabwe). To date, the programme has been engaged in the Condomise campaign which is an initiative to promote correct and consistent condom use among youth.